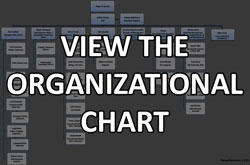 The Town of Yarmouth is divided into several departments, each with its own unique responsibilities. Here are some of our key departments, divisions, and groups.
Headed by the Chief Administrative Officer (CAO), the Town of Yarmouth administration directs and coordinates the general management of the business affairs of the Town, in accordance with the by-laws, policies, and plans approved by Council.
Our economic development team works to attract new businesses to town and encourage the expansion and retention of existing businesses within our community.
The Finance Department is responsible for managing all of the Town's fiscal affairs, building on the decisions made by Council, and following through with solid accounting, administrative services, and financial reporting.
The Yarmouth Fire Department is dedicated to fire prevention and the protection of the citizens of Yarmouth. Our town's Fire Department has a history dating back to 1867 and has been protecting and educating the population of Yarmouth ever since.
Our Heritage Advisory Committee works to protect our irreplaceable built heritage, as well as to promote an understanding of the value of our unique history.
The Town of Yarmouth is an inclusive work environment where everyone has something to contribute. To learn how you can build a lasting career and make an extraordinary difference, check out our Job Postings.
Yarmouth's Operational Services Department is responsible for keeping our town's public lands, roadways, and resources working safely, effectively, and efficiently.
Yarmouth's Planning & Development Department exists to provides planning, development control, and building inspection services to the Town of Yarmouth.
Yarmouth Recreation provides an incredible range of recreation programming and services for the residents of both the Town and Municipality of Yarmouth, including boating, cross-country skiing, and activities for every age group.
The Town of Yarmouth funds and supports many of the landmark organizations that keep our region safe, clean, well-travelled, and fun.