Press Releases
Game Featuring Yarmouth available in August
Fishing: North Atlantic Casts a Line into Steam This Summer!
Glebe Street Sewer Separation Project Update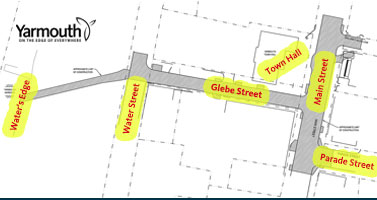 Work began this week on a green project to replace a 100 year old combined line with separate storm and sanitary lines.
Statement from Mayor Pam Mood
Statement from Town of Yarmouth Mayor Pam Mood on the closure of the YMCA
Garian Construction takes on Fire Hall Work
Yarmouth Fire Hall upgrades and other important infrastructure projects moving forward safely despite COVID-19 crisis.
Please join us in recognizing the people who are standing out in the crowd through COVID-19 with the Town of Yarmouth Community Heroes Initiative.
Business Continuity Update – COVID-19
In an effort to slow the spread of COVID-19 and protect employees and the general public, beginning Monday, March 23rd, town hall will be closed to the public until further notice. READ MORE to learn about other closures and changes and how you can do business with theTown during this period of social distancing.