News & Notices
Game Featuring Yarmouth available in August
Fishing: North Atlantic Casts a Line into Steam This Summer!
Key amendments were made to the Town's Solid Waste Resource Bylaw that affect both retailers and residents.
Transit Route/Stop Notice
The regular stop at RBC (Royal Bank) will not be used as Main Street from Parade Street to Public Street will be closed due to scheduled work on the Glebe Street Sewer Project.
Glebe Street Sewer Project Update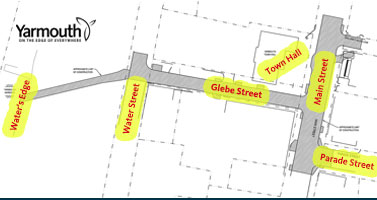 Work on the Glebe Street Sewer project has progressed well, and we thank everyone for their patience and cooperation.
There will be a digital Public Hearing on Thursday, July 9th, 2020 starting at 3:30 pm.
Town of Yarmouth Transit will resume regular service beginning on Monday, June 29th.
The Town of Yarmouth recognizes our employees as our greatest resource in our organization. We are committed to the investment in our people. We seek candidates with knowledge and expertise in their field as well as individuals with a collaborative approach to working with others. We offer diverse career opportunities with competitive salary and benefits packages.
All employment opportunities within the Town of Yarmouth will be posted here as they become available.