Discover everything from local artwork and artisanal creations to world-famous brands and personal care in downtown Yarmouth.
Here you can grab a bite of delicious seafood, international cuisine, or local fare. Take a stroll in historic Frost Park or along the seaside boardwalk. Explore downtown Yarmouth by car, bike, or local transit, with abundant parking and green spaces – or step into the past and learn about our history.
Whatever you're looking for, you can find it downtown on the edge of everywhere.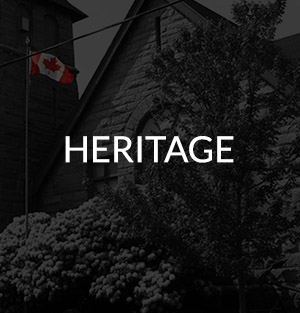 All
Entertainment
Food/Drink
Health&Wellness
Retail
Services
Pharmasave takes of all your pharmacy needs, located in the same building of a medical clinic for less hassle.

Read More

Largest art museum in Atlantic Canada housing the province's art collection. Engaging people with art through innovative exhibitions & programming.

Read More

Local library with a massive selection of books and movies for kids to adults. Offering access to computers, internet, printers and more.

Read More

Locally owned bookstore selling used books, magazines and puzzles.

Read More

Full services restaurant specializing in Chinese and Canadian food. offering authentic Chinese cuisine with 200+ dishes to choose from.

Read More

The Store Next Door Gift Shop is a Social Enterprise, whose mission is to create jobs for people with disabilities.

Read More

1 on 1 dog grooming that makes for a more relaxed pawsitive grooming experience for your pet.

Read More

A family friendly restaurant providing fresh, flavorful, healthy meals.

Read More

A family friendly restaurant providing home cooked meals and fresh local seafood.

Read More

A multi-function performance centre with a theatre, art gallery, and so much more.

Read More

Men, women and children cuts on a walk-in only basis, first come first serve.

Read More

Acupuncture and traditional Chinese therapy treatment to relieve a variety of health issues.

Read More

Open 24 hours a day, 7 days a week. Self serve coin operated car wash.

Read More

A retail pet supply store offering a variety of pet essentials and more.

Read More

Locally owned and operated easy to use, public accessible, coin operated laundromat.

Read More

A friendly family business offering a wide variety of exclusive imported merchandise.

Read More

A his and hers business with a salon and an art gallery in the making.

Read More

Local seafood, live entertainment & a craft beer microbrewery!

Read More

8 Pool tables, 9 TVs, Lounge area, 13 Lottery machines, and finger foods.

Read More

Sports cards, autographed sports memorabilia, comics, action figures, and more.

Read More

Artist Tootsie Emin paints images allowing the viewer to reminisce on the past.

Read More

Sunrise printing provides all your commercial printing needs.

Read More

KJR Jewellery does repairs right on sight along with selling and servicing finished jewellery.

Read More

A people driven business helping people stay mobile and active in their lives pain free.

Read More

Yarmouth Physiotherapy provides physiotherapy, massage, and rehabilitation services.

Read More

Men and women of all ages can enjoy services with a beautiful view of Frost Park.

Read More

Enjoy the simple comforts of Nova Scotian cooking, from fried fish to lobster poutine.

Read More

Discover the work of 35 regional artists, from painting to photography.

Read More

Cozy ambiance and wholesome food, including sandwiches, soups, and pastries.

Read More

A unique shop with 25 local artists – with sketchings, stained glass, jewelry, and more!

Read More

Beautiful materials for your fabric projects, plus custom tailoring services.

Read More

Stop fad diets and live the healthiest life possible through nutritional counselling.

Read More

Meditative, dynamic, challenging, relaxing – whatever your style, experience it here.

Read More

Exotic flavors from Cuba and India, made fresh and from scratch.

Read More

Get a head-to-toe makeover with this hair salon, spa, and clothing store in one.

Read More

This shop has been satisfying our sweet tooth for more than 70 years

Read More

Bring the world back into focus with an incredible selection of eyewear.

Read More

Enjoy delicious pizza, donairs, and ever-expanding Mediterranean menu

Read More

Tailoring supplies and services for hobbyists and professionals alike.

Read More

Embroidery services, heat pressing, sports uniforms, and minor alterations.

Read More

Look and feel your best with perms, colours, highlights, foils, and hair styling.

Read More

Lead a happier, healthier life with organic produce, gluten-free baking, and more.

Read More

Get into the groove with guitars, drums, pianos, or sound equipment rentals.

Read More

Home health care, giftware, cosmetics, photo services, postal service, and more.

Read More

High-quality athletic apparel, orthotics, and specialized footwear for all lifestyles.

Read More

Formal wear and top clothing brands for all occasions, including tuxedo rentals.

Read More

Locally crafted items and supplies for knitting, crocheting, jewelry, and more.

Read More

Name-brand clothes and utterly unique pieces at incredible prices.

Read More

Games and entertainment for the kid in all of us, plus computer repairs.

Read More

Find your well-being acupuncture and other non-invasive procedures,

Read More

The only florist in town, plus mid-to-high-end giftware that you can't find anywhere else.

Read More

"A wide range of home and in-store health services, plus specialty compounding. "

Read More

From families to restaurants, you can find the kitchenware you want here.

Read More

Feel comfortable in your own skin with facials, microdermabrasion, and more.

Read More